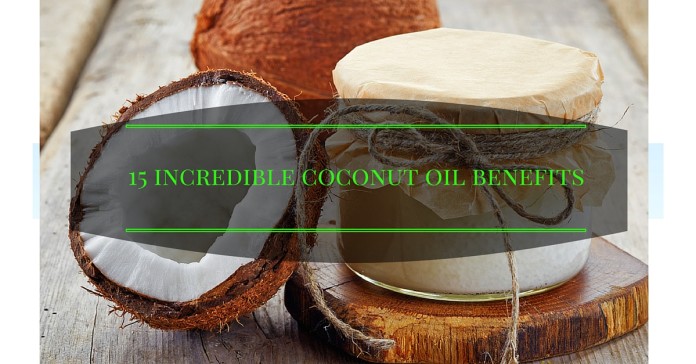 Benefits of Coconut Oil
  When you think about coconut oil and all of it's benefits, your list could literally go on for days. Coconut oil is one of the few foods that can be classified as a "superfood." What is a superfood? It's a nutrient-rich food considered to be especially beneficial for health and well-being. 
Its unique combination of fatty acids can have profound positive effects on your health. This includes better cardiovascular function and powerful healing properties. So if you haven't tried using this yet, here are some ways that you can incorporate this into your life.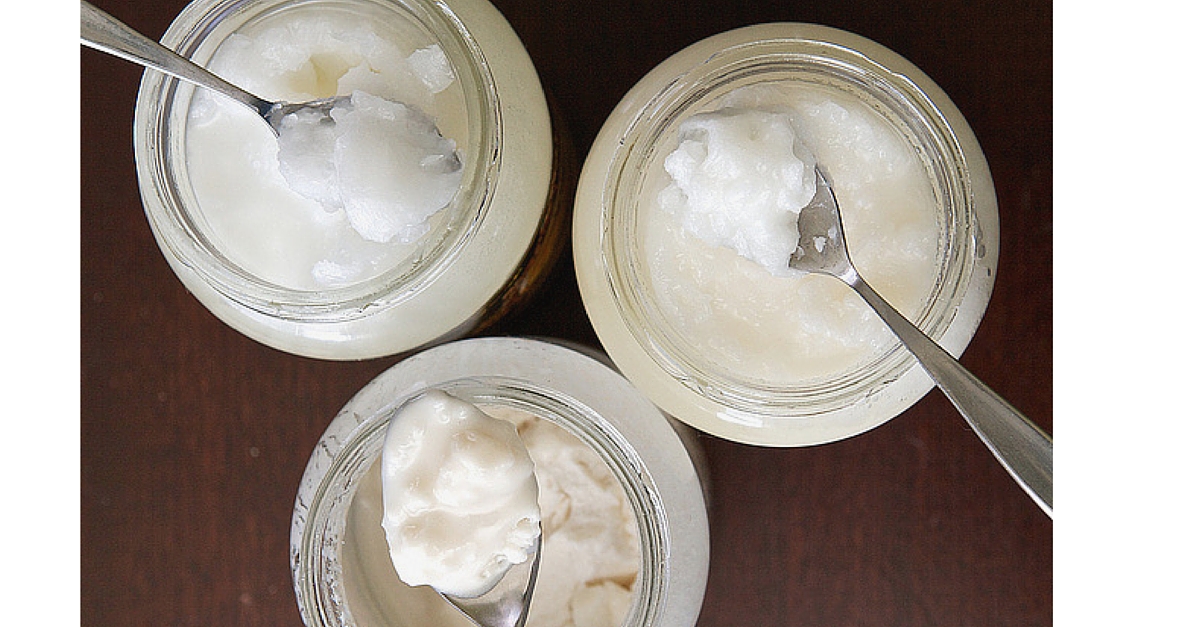 Photo source
1. Cooking at High Heat (Sauteing and Frying) – Coconut oil is great for cooking at a high heat because of its high smoke point. Many other oils like olive oil can oxidize when heated but because coconut oil is made up of healthy saturated fats it remains stable under high temperatures.
2. Boost Nutrients in Smoothies – Add 1 to 2 tablespoons of coconut oil to any fruit smoothie for a boost of cholesterol fighting compounds. Side benefit? It improves the texture and mouth feel of smoothies, while adding healthy fats to your diet.
3. Healthy Popcorn topping – Remember when you were a kid and visited your favorite theatre for a matinee? Remember the glorious smell that permeated the air? Chances are that it was popped in coconut oil. Pop organic corn kernels in coconut oil and then drizzle with just a touch more melted coconut oil and some sea salt.
4. Topping For Baked Potatoes – Put coconut oil on baked sweet potatoes in place of conventional butter and then sprinkle on cinnamon. Also, use it for baked sweet potato french fries with some rosemary and sea salt.
5. Replace Unhealthy Fats When Baking – Yes, you can bake with coconut oil. Use the same amount as butter or vegetable oil that is called for in the recipe. For biscuits, piecrusts, and other preparations where the fat is to be cold, freeze the coconut oil prior to using. Use coconut oil to grease baking sheets and cake pans, and your baked goods will simply slide right out.
6. Sports Drink Replacement – Coconut oil gives the body quick energy in the form of its quick acting MCFA fats. Instead of relying on sugary processed drinks, try adding coconut oil and chia seeds to water with fresh fruit.
7. Laundry Detergent – Combine coconut oil with lye, water, and essential oils of your choice to create a non-toxic soapy liquid that is perfect for cleaning clothes. The formula will not irritate your skin or have a negative affect on fabric, like many store-bought detergents can. This is a great solution for sensitive skin and those prone to allergies.
8. Dress your salads-Olive oil is a gold standard in many salad dressings. To give your salads a different kind of flavor, try using coconut oil as the base of the dressing. Try this simple recipe with a subtle flavor.
9. Fight colds and the flu- Eating coconut oil can help boost your immune system (by improving your white blood cell count). (White blood cells are the little guys that fight viruses and bacteria in your bloodstream. The more white blood cells, the more infection-fighting power is streaming through your system!)
10. Improve your cholesterol- Coconut oil's star component, lauric acid, can boost your levels of HDL cholesterol (the "good kind) to help keep your heart healthy.
11. Boost your metabolism- While adding oil to your diet may sound counter intuitive, the fats in coconut oil—medium-chain saturated fats—are easy to digest, can be used directly by the liver for energy, and encourage fat burning.
12. Boost your bone health- Not only is coconut oil a stellar ingredient in its own right, but it also helps calcium and magnesium absorption in your body, which can make for healthy bones and teeth.
13. Sleep Aid – Coconut oil is a perfect carrier oil when making soothing and relaxing home remedies using essential oils, like lavender or roman chamomile oil, that can help reduce anxiety and aid in getting a good night sleep.
14. Fat Burning Supplement – The MCT's found in coconut oil have been proven to support weight loss and help your body burn fat for energy. Sounds odd right? Adding fat to your diet to burn fat? But the truth is not all fats are created equal. Add a tablespoon a day to reap the benefits of these fatty acids that may help to reduce abdominal fat. According to a study published in the American Journal of Clinical Nutrition, consumption of MCT oil leads to a greater rate of weight and fat mass loss than olive oil.
15. Blood Sugar Stabilizer and Diabetes Preventer – Coconut oil can help balance blood sugar levels and has been medically proven to improve diabetes. Coconut oil can help balance blood sugar levels by encouraging efficient secretion of insulin from the pancreas. In a 2009 study, researchers found that medium-chain fatty acids "may therefore be beneficial for preventing obesity and  insulin resistance."
Here are 11 More Amazing Ways
Get 80 Coconut Oil Recipes along with over 300 more uses Click Here!

[ulp id="I1Mr4xcccmiFLCrG"]