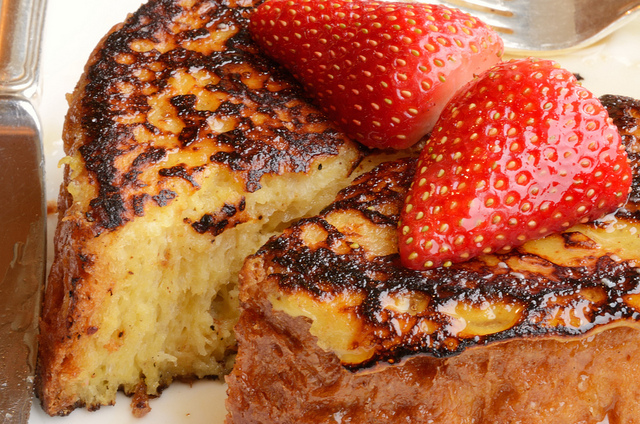 Easy Protein French Toast Recipe
  I could probably eat breakfast food for any meal. Especially if it has bread in it. Unfortunately, we all know how bad eating too much bread can be for you, so here are a few healthy recipes for protein french toast. It's a great way start your morning on the right foot. If you start off eating healthy, there is a good chance that you will be more likely to make healthy choices the rest of the day.

Here are two different version to pick from..
Body Building French Toast Sticks
 photo credit here
Related articles across the web
[ulp id="I1Mr4xcccmiFLCrG"]