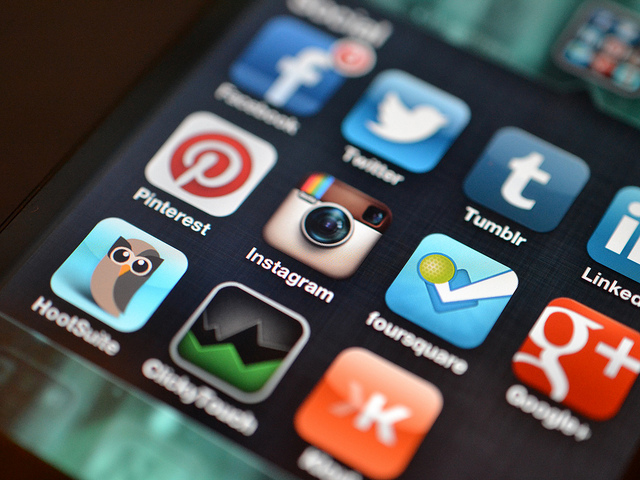 Below are 9 awesome fitness apps that will help greatly with calorie counts, meal planning, fitness routines, even restaurant meal calorie counts. Download them and give yourself a heads up. Make your life a little more simple.
Fitness Apps
Calorie Counter & Diet Tracker
Lose weight with MyFitnessPal, the fastest and easiest-to-use calorie counter for iOS. With the largest food database by far (over 5,000,000 foods) and amazingly fast and easy food and exercise entry, we'll help you take those extra pounds off! And it's FREE! There is no better diet app – period.

Fitness Buddy
Find out why gym goers are switching over to Fitness Buddy! With 1700+ unique exercises at your disposal, Fitness Buddy will revolutionize your training regimen. With this app, you will find the workout tracking process simple and easy in order to sustain your motivation and enforce your commitment to your fitness goals.
Runtastic GPS Running & Walking
Runtastic is now available for your Apple Watch. Enjoy effortlessly controlling your favorite tracking app… right on your wrist!
FitBit
Live a healthier, more active life with Fitbit, the top app for tracking all-day activity, workouts and health.
Use this app on its own to track basic activity and runs, or connect with Fitbit's line of activity trackers and the Aria Smart Scale to get a complete picture of your daily stats—including steps, distance, calories burned.
Daily Ab Workout
Health & Fitness
Health & Fitness provides the modern, health conscious woman with everything she needs in order to stay fit, healthy and happy. With expert advice from the world's leading health professionals Health & Fitness is full of useful and motivational information whatever your fitness levels or goals.
Nutrition Apps
Restaurant Nutrition
Stay in the Know on the Go!
Loaded with over 250 Restaurants, 60,000 food items!
Yummly Recipes & Grocery Shopping List
Included in App Store Best of 2014, Yummly puts every recipe in the world in your pocket. The most powerful recipe search, the recipe sites you love, your digital recipe box, recipe recommendations just for you, and one-hour grocery delivery – all with you wherever you go.
ShopWell – Healthy Diet & Grocery Scanner
ShopWell helps you eat healthier food and achieve your nutrition goals. Use ShopWell to help manage your weight and conditions like diabetes, high blood pressure, and Celiac disease. ShopWell can also help you maintain a vegan or vegetarian diet. Scan barcodes at home or in the grocery store to find out if they are a good match for your goals.
Image credit here
Related articles across the web