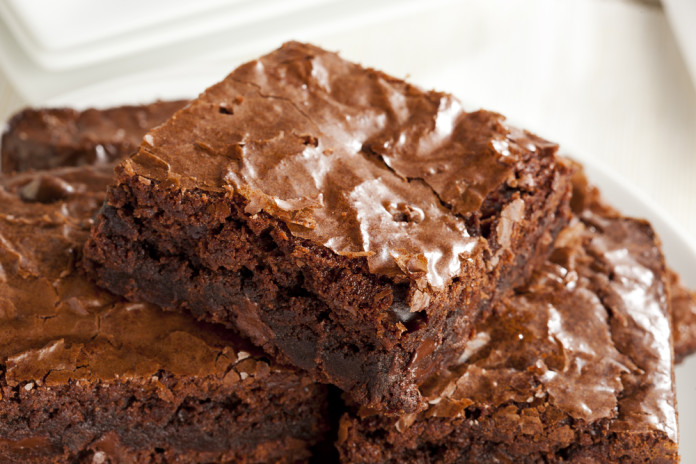 Sweet Potato Brownies
      Brownies with sweet potato, genius! Hopefully by by now you know the health benefits of sweet potatoes. They are high in vitamin B6 and contain Vitamin D. They are also a good source of vitamin C, potassium, dietary fiber, niacin, vitamin B1, vitamin B2, and phosphorus. Get all that?
Why not combine that with one of your favorite desserts? This chocolate recipe contains no refined sugars and is gluten free. Enjoy!
Ingredients
Yields 20 brownies
2 cups sweet potato (about 1 large sweet potato, already baked)

1/2 cup coconut oil, melted

1/2 cup cocoa

1/4 cup buckwheat flour

1/4 cup honey

1/8 cup almond milk

1/8 cup cacao nibs (optional)

1 tsp. cinnamon

1 tsp. vanilla

1 egg, lightly whisked

1/2. tsp. baking soda
 Directions
1. Preheat oven to 400 degrees. Line an 8×8 baking pan with parchment paper, or lightly grease with coconut oil. 
2. In a large bowl, mix together sweet potato, coconut oil, honey, almond milk, vanilla and the egg. 
3. In a medium bowl, combine the cocoa, buckwheat flour, cacao nibs, cinnamon, and baking soda. Make sure all ingredients are thoroughly mixed.
4. Add the cocoa mixture to the wet ingredients. Blend thoroughly. Pour brownie batter into baking pan. Bake for @ 30 minutes.
[mashshare]


Getting ready for the holidays? Get 100 mouth-watering dessert recipes that are Paleo, gluten-free & grain-free!
Bars, Brownies, Fudge

Breads

Cakes & Pies

Chocolates & Truffles

Cookies

Healthy Snacks

Ice Creams, & Frozen Treats

Jams, Nut Butters & Sauces

Muffins & Cupcakes

Recipe adapted from Mind Body Green
[ulp id="I1Mr4xcccmiFLCrG"]